My mission is to improve the world using technology.
Hi, I'm Dustin. Nice to meet you.
I've always been of the mindset that technology is a powerful force in the world. It has the power to solve many of the world's problems when implemented correctly. I have always enjoyed exploring technology and its impact in the world.
In addition to my day-job with a Fortune 150 tech company, I freelance in web design and hosting. This includes email hosting, search engine optimization ("SEO"), digital advertising campaigns, and much more.
For my freelance work (as a friendly Canadian), I choose to host all of my servers and applications in Canada (which means the data stored on them are subject only to Canadian law). This helps me offer my services to business types that require their data remain in Canada such as businesses in the healthcare industry (i.e. a medical clinic). I also actively work with Canadian vendors as often as possible for domain purchases, server rentals, and more, all in an effort to support local businesses. By partnering with me on your next project, you will also be supporting local businesses.
I also donate and volunteer with Cystic Fibrosis Canada (as a CF patient myself), and donate to other great charities such as the Movember campaign.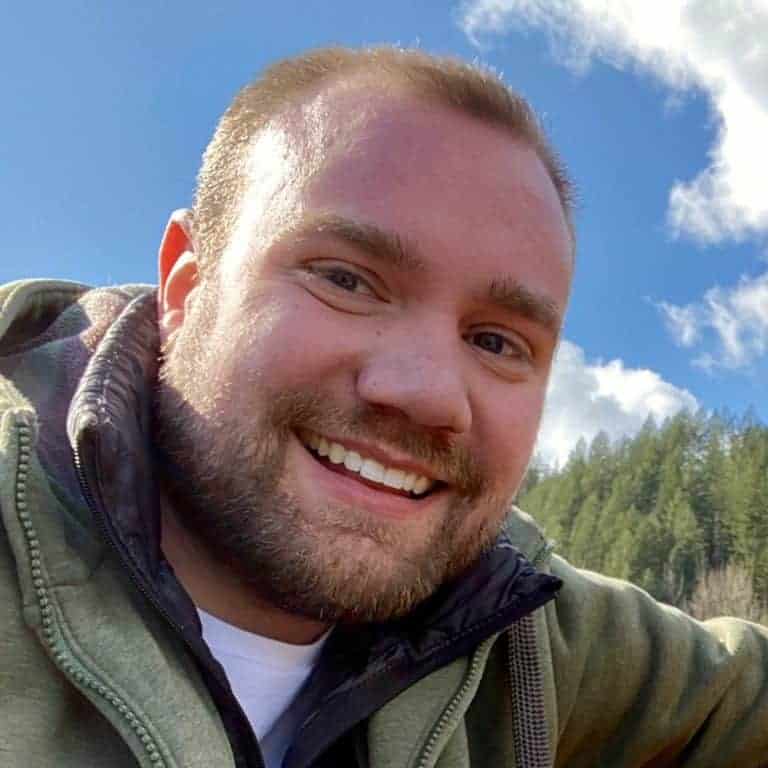 Contact me
If you're contacting me for my freelance services, please use the Contact Me page for that. The information below is more for personal contacts. 
If you're a friend or family, employer, etc. then please use the social network buttons below for your reference and to stay in touch.
Why hire me as a freelancer?
I'm budget-friendly – spend less of your hard-earned money.
I'm always learning & working, adding new skills all the time in a wide range of areas.
I'm flexible – I'll gladly work with you to achieve your desired results even if it means doing something that I haven't necessarily done yet, where-as most full-time businesses will stick to only what they advertise and nothing more.
When I'm not freelancing or having fun with friends and family, I'm working on my career. My career has been mostly in the tech industry, working everything from Tech Support to Systems Administrator.
Currently I work for a Fortune 150 company, as a Sr Technical Support Engineer. I work on some very critical middleware in most of the Fortune 1000 companies around the world. It's a great experience getting to learn so much being a middleware product with a focus on securing APIs.
Like most professionals, I have a profile on LinkedIn which serves as my current resume/CV as well. Please feel free to review my work history on LinkedIn, and add me if you want to connect professionally.
Shout Outs
This is a list of various services I enjoy using whether it's for personal or for work / freelance. Some of these also come with referral codes / affiliate links to help us both out if you just so happen to want to use any of these services too. 
Digital Services
Local Services
Digital Services
VPS Providers
Vultr
Vultr is an alternative to DigitalOcean, currently offering better performance (especially in their "High Frequency" tier), for anyone wanting to run a performant VPS. Has a datacentre in Toronto, Ontario, Canada. If interested, you can use this referral link (or this one) for free credit on your account when signing up.
LunaNode
LunaNode is an inexpensive Canadian VPS provider with multiple data centres in Canada, and has the best support team I have ever seen with any VPS provider. If you're interested, use this link to create an account (the referral code is 13368).
DigitalOcean
DigitalOcean is a great service provider of servers such as a VPS. You can get a starting credit for signing up using this code: 5b167c2dffe9
OVH
OVH is a great VPS provider too, with many different datacentres in Canada and Europe.
Software & Streaming Services
Cloudron
Cloudron is an amazing server-side application that allows you to self-host various applications built on top of the Docker platform. Using this code will provide you with a free month of service & support: d45e5deaf1a3f572
WordPress
WordPress is the de facto standard for content management systems (CMS) which is the sort of "behind-the-scenes" backend to a website. WordPress is open source and filled with the worlds largest plugin directory for enhancing it. I use this in my freelance work to allow my clients more control over managing the site themselves in a more user-friendly way if they want to take over instead of having me make all the changes for them. I use the
self-hosted WordPress
version (since I host it myself), rather than the
hosted WordPress
version.
Speaking of WordPress, if you're running WordPress then
WP-Rocket
is a great addition to speeding up websites by taking care of page caching and allowing you to meet the Google Page Speed / Lighthouse rankings with less effort. If interested in trying it out for your own website, you can get it here:
https://wp-rocket.me/?ref=5178ec6e
Apple Music
I listen to music constantly, and Apple Music is my go-to for streaming music. Not saying that it's necessarily any better than Spotify (which is the most popular music streaming service), but I'm in the iOS and macOS ecosystem for my personal devices so Apple Music works so much better with Siri commands that it's worth it considering it's the same price as Spotify.
Netflix
Netflix is an obvious choice – who doesn't enjoy Netflix? It's inexpensive and provides countless hours of entertainment. 
AppleTV+
A relatively new contender for video entertainment (as of November 2019), but with all original content. Certainly not as much to watch of course given that they're only doing original content, but there's some truly amazing shows such as The Morning Show, For All Mankind, and Defending Jacob (my current top three on the service).
Local Services